Reward Catering Coffee Trailers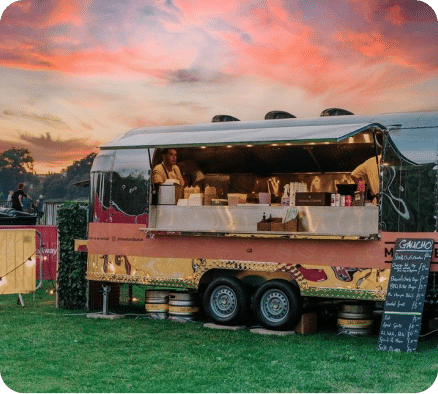 Reward Catering is the leading mobile coffee trailers manufacturing specialists in the world. With many years of experience and a passion for creating bespoke coffee trailers, we are the number one choice. We are here to help guide you through the process of setting up your own mobile coffee business, from start to finish. If you are passionate about coffee and enjoy working with the public, then our exclusive handmade coffee trailers are the perfect way to earn an enjoyable and healthy living. Our distinctive coffee trailers are ideal for a street-side business offering maximum interior space and ample graphics for brand promotion.
Every coffee trailer is built around a classic vehicle or trailer appearance. They are built to suit our customer's specific requirements. All of our coffee trailers are available in a range of different sizes to fit everyone's needs.
We offer 2 popular designs which include the American Airstream style Catering Trailer and the Citroen style Type H van food truck. All of our coffee trailers are designed with the highest quality materials and are fully equipped inside, giving you your very own unique and bespoke coffee trailer.
Our team will provide a friendly, welcoming, and unique experience to all our clients. Our team are experienced specialists in every area of the manufacturing process so you can rest assured you are in the best hands.
Contact us today to discuss your dream coffee trailer.